Spectacular Hiking Trails in and Near Greenville, SC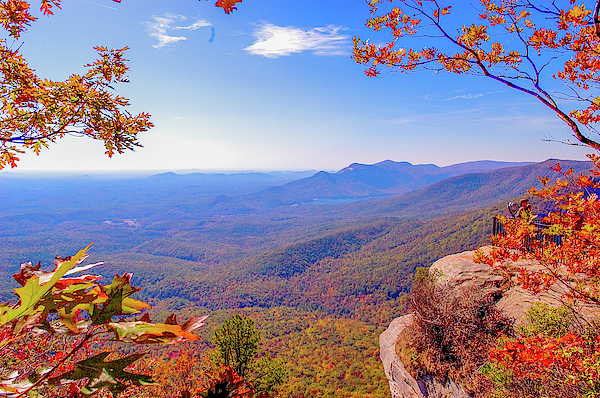 As the air grows crisp and the leaves begin to change, autumn transforms Greenville, South Carolina, into a breathtaking display of fall foliage. One of the best ways to experience the magic of the season is by exploring the area's hiking trails. In this blog post, we'll guide you through four spectacular fall hiking trails in and near Greenville, where you can immerse yourself in the vibrant colors and natural beauty of the Upstate.
Paris Mountain State Park
Location: 2401 State Park Road, Greenville, SC 29609
Trail: Sulphur Springs Trail
Nestled within the city limits, Paris Mountain State Park offers a convenient escape into nature. The Sulphur Springs Trail, with its moderate difficulty level, takes you on a 3.6-mile loop through hardwood forests and around Lake Placid. In the fall, the trail comes alive with a kaleidoscope of reds, yellows, and oranges. Be sure to reach the overlook for a stunning panoramic view of the park's vibrant foliage.
Jones Gap State Park
Location: 303 Jones Gap Road, Marietta, SC 29661
Trail: Jones Gap Trail to Rainbow Falls
For a more challenging adventure, head to Jones Gap State Park, about a 45-minute drive from Greenville. The Jones Gap Trail to Rainbow Falls is a 5.4-mile round trip hike that rewards hikers with awe-inspiring fall scenery. As you meander through the forest, listen to the soothing sounds of the Middle Saluda River and revel in the vibrant canopy of colors above you. Rainbow Falls, surrounded by autumn leaves, is the pièce de résistance of this hike.
Caesars Head State Park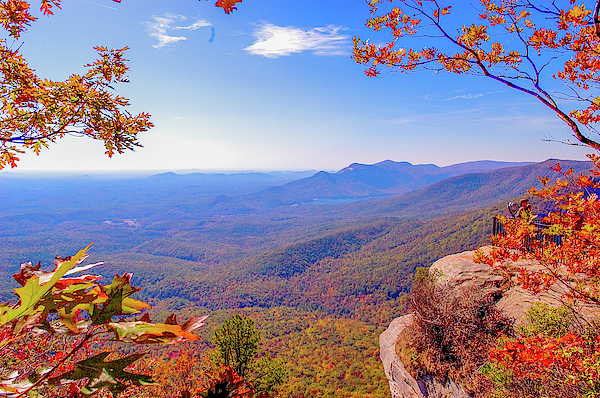 Location: 8155 Geer Hwy, Cleveland, SC 29635
Trail: Raven Cliff Falls Trail
Venture a bit further to Caesars Head State Park, approximately an hour's drive from Greenville, for an unforgettable fall hike. The Raven Cliff Falls Trail is a 4.4-mile out-and-back hike that culminates in an awe-inspiring view of the 420-foot Raven Cliff Falls. The trail meanders through hardwood forests, providing hikers with a symphony of fall colors. The overlook at the end offers a jaw-dropping vista of the gorge and waterfall, which is particularly captivating when framed by autumn foliage.
Table Rock State Park
Location: 158 E Ellison Ln, Pickens, SC 29671
Trail: Table Rock Trail
Table Rock State Park is a beloved hiking destination that boasts some of the most iconic views in the region. The Table Rock Trail, a challenging 7.2-mile round trip, offers hikers an opportunity to witness the transformation of the landscape during the fall months. As you ascend through a mixed hardwood forest, the vibrant leaves create a stunning contrast against the granite cliffs. Reaching the summit rewards you with an unforgettable panoramic view, where you can admire the tapestry of colors below.
Greenville and its surrounding areas offer a rich tapestry of fall colors that can be best appreciated on these enchanting hiking trails. Whether you're seeking a leisurely stroll through city parks or an invigorating adventure in the mountains, these trails will immerse you in the splendor of autumn. Lace up your hiking boots, grab your camera, and prepare to be captivated by the natural beauty of the Upstate. Don't forget to check trail conditions and park hours before embarking on your fall hiking adventure!