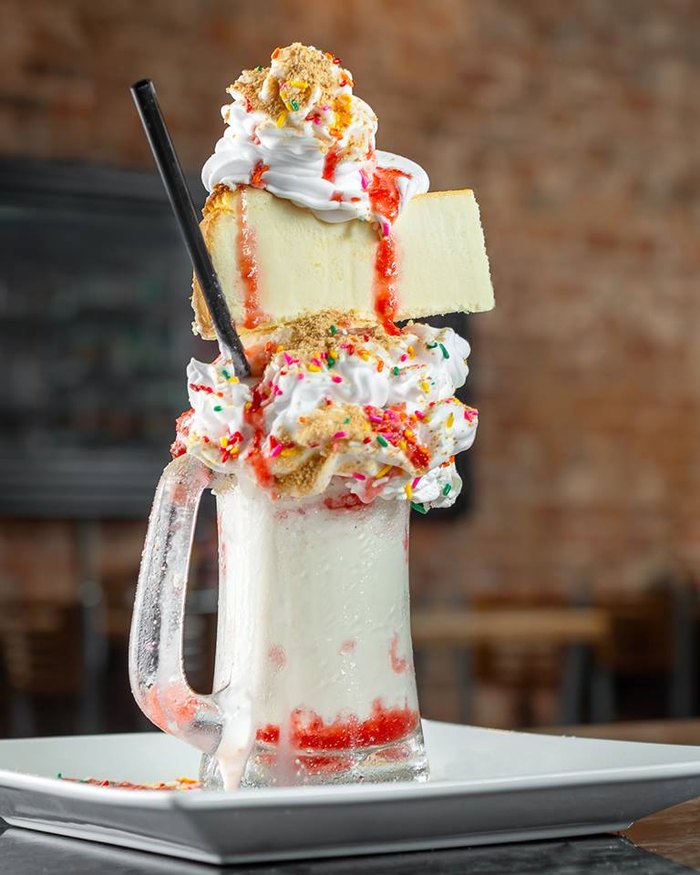 Creme Shack
Creme Shack in downtown Greenville is a delightful oasis for dessert lovers seeking a taste of creamy bliss. This charming ice cream spot offers a delectable selection of indulgent treats that you get to watch being made before your eyes. Creme Shack is a rolled ice cream shop, so they pour the liquid ice cream mix onto a table that is made cold by liquid nitrogen and mix whatever toppings in that you want right in front of you! Every visit is a truly satisfying experience. With its inviting atmosphere and friendly staff, this cozy dessert haven is the perfect place to satisfy your sweet tooth and create lasting memories.
Better Than Sex
If you're looking for an adults-only dessert experience to enjoy with your friends, this is the spot for you! Better Than Sex desserts in downtown Greenville is an enchanting haven for indulgence, where dessert aficionados can revel in a tantalizing experience that transcends the ordinary. This alluring dessert destination captures the essence of seduction through its opulent ambiance and an array of decadent treats. From their signature desserts like the "Between the Sheets" brownie sundae and the "Missionary Crisp," to their imaginative cocktails and handcrafted confections, Better Than Sex invites guests to surrender to their sweetest desires and embark on an unforgettable journey of flavor and pleasure.
Grill Mark's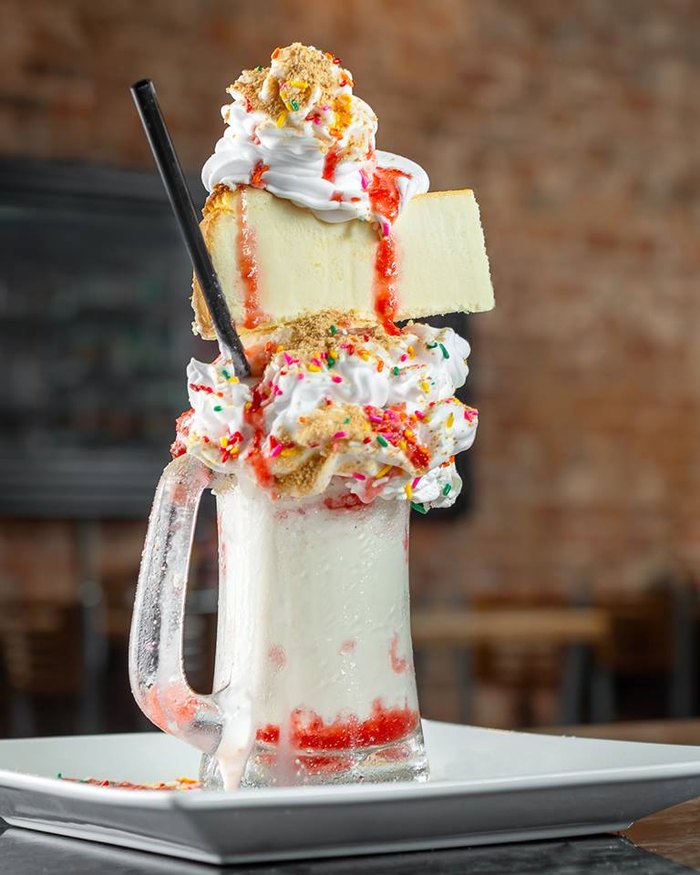 Grill Marks in downtown Greenville serves up milkshakes that are nothing short of extraordinary. This vibrant burger joint offers a delightful array of handcrafted milkshakes that are a true treat for the senses. From classic flavors like chocolate and vanilla to inventive combinations like salted caramel pretzel and Nutella banana, these milkshakes are a perfect blend of creamy indulgence and delightful creativity. Their freak shakes tower over the rest, topped with generous whipped cream, sprinkles, and other enticing garnishes (including one that is topped with an entire brownie). Grill Marks' milkshakes are a must-try for anyone craving a sweet and refreshing delight in downtown Greenville.
Crazy Masons
Crazy Mason's desserts in downtown Greenville are a whimsical and scrumptious delight for dessert enthusiasts of all ages. Crazy Mason's offers a wide selection of delectable treats that are sure to satisfy any sweet tooth. From their signature Mason jar sundaes filled with layers of heavenly ice cream, sauces, and toppings, to their freshly baked cookies and indulgent milkshakes, Crazy Mason's presents a playful twist on classic desserts. This dessert spot promises an unforgettable experience for those seeking a touch of fun and flavor in downtown Greenville.