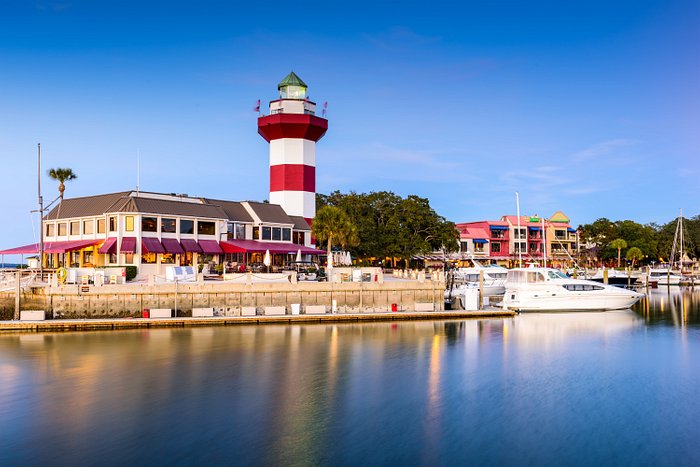 Greenville is often celebrated for its diverse economy, thriving arts scene, and outdoor recreational opportunities. However, one of the greatest advantages of living in this city is its central location. Situated just two hours from Atlanta, Georgia, and Charlotte, North Carolina, Greenville is a hub that opens doors to endless adventures. As summer approaches and locals start looking for a break from the familiar, we thought we'd compile a list of some of the best vacation spots close to the Greenville area!
Charleston, South Carolina (230 miles):
Known for its rich history, charming architecture, and stunning beaches, Charleston is a must-visit destination for beach lovers. Take a stroll along the iconic Rainbow Row, explore historic plantations, or relax on the pristine shores of Folly Beach or Isle of Palms.
Hilton Head Island, South Carolina (230 miles):
Renowned for its world-class golf courses and luxury resorts, Hilton Head Island is a paradise for outdoor enthusiasts. Enjoy the picturesque beaches, indulge in water sports, or go kayaking through the island's vast network of marshes.
Myrtle Beach, South Carolina (250 miles):
A popular tourist destination, Myrtle Beach offers a vibrant atmosphere with its lively boardwalk, amusement parks, and thrilling water sports activities. Soak up the sun on its expansive sandy beaches or venture out for a deep-sea fishing excursion.
Wilmington, North Carolina (320 miles):
Nestled on the southeastern coast of North Carolina, Wilmington boasts a rich coastal heritage, picturesque waterfronts, and gorgeous barrier islands. Explore the historic river district, visit the Battleship North Carolina, or relax on the pristine sands of Wrightsville Beach.
Living in Greenville, South Carolina, offers the best of both worlds. Not only does the city provide a high standard of living and a range of amenities, but it also serves as an ideal launchpad for exploring remarkable beach vacation spots. Whether you're seeking relaxation, adventure, or cultural immersion, the proximity of Greenville to major cities and coastal destinations ensures that you can satisfy your wanderlust without venturing too far from home. So, pack your bags, plan your itinerary, and get ready to embark on unforgettable beach getaways this summer!