Exploring the Magic of Greenville's Camperdown Plaza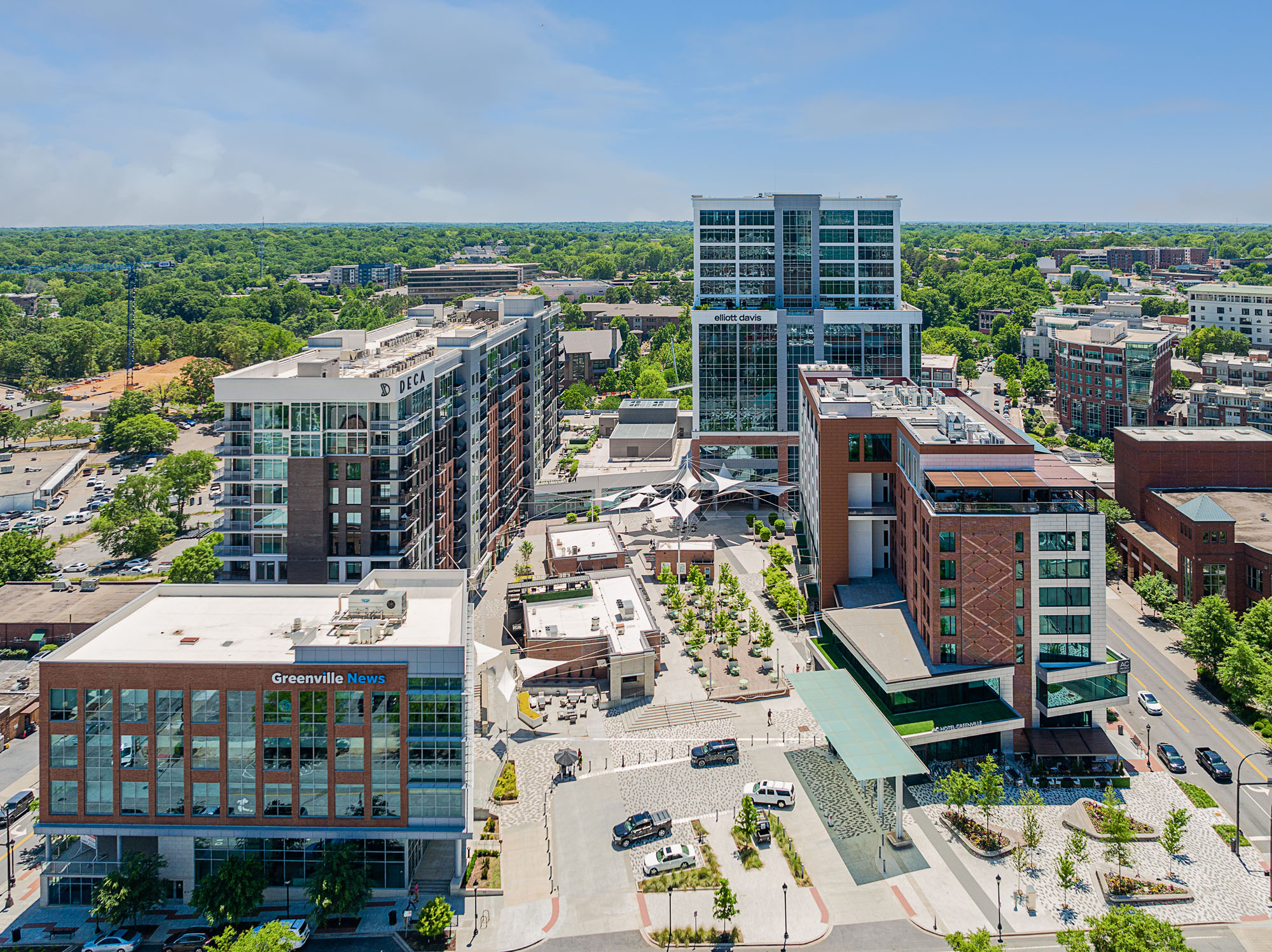 Nestled in the heart of the charming city of Greenville, South Carolina, Camperdown Plaza stands as a testament to the city's dedication to blending modernity with its rich history. This vibrant urban oasis is a testament to the city's commitment to progress while preserving its unique character. In this blog post, we'll take you on a virtual tour of Greenville's Camperdown Plaza and explore what makes it a must-visit destination for locals and tourists alike.
Before diving into the vibrant present, let's take a moment to appreciate the history of Camperdown Plaza. The area, which once hosted warehouses and parking lots, has undergone a remarkable transformation over the past few years. The revitalization of this space was driven by a vision to create a vibrant hub for the community, blending modernity and culture in a seamless manner.
One of the most alluring features of Camperdown Plaza is its proximity to the iconic Falls Park on the Reedy River. A short stroll across the iconic Liberty Bridge will lead you to the picturesque park, where you can soak in the mesmerizing views of the Reedy River Falls. The synergy between Camperdown Plaza and Falls Park enhances the overall visitor experience, creating an unforgettable connection between nature and modern urban living.
Camperdown Plaza is a culinary haven, offering an array of dining options that cater to various tastes. Whether you're in the mood for a gourmet meal at Camp, a quick bite at Perfect Buns, or want to enjoy a craft cocktail at Greenville's premier rooftop bar, Juniper, you'll find it all here. You can also create the perfect night out with your friends by stopping by Group Therapy, which is a combination pub and playground where you can play mini golf, participate in ax throwing, or curling. Camperdown Plaza boasts an eclectic mix of eateries, making it a paradise for food and drink lovers.
Rising above the skyline, the Bank of America building is a symbol of modernity and innovation in Greenville. This striking structure houses luxury apartments and office spaces, adding a touch of cosmopolitan living to the city's landscape. Residents and workers of the tower enjoy unparalleled views of the city and easy access to the plaza's amenities.
Camperdown Plaza is not just a place to visit; it's a hub of community life. Throughout the year, the plaza hosts a range of events and festivals that bring people together. From cultural celebrations to outdoor concerts and art exhibitions, there's always something exciting happening here. These events create a sense of belonging and community that makes Camperdown Plaza a special place for residents and visitors alike.
Greenville's Camperdown Plaza is a shining example of urban development done right. It seamlessly combines the city's rich history with modernity, offering a vibrant and welcoming space for all. Whether you're looking to dine in style, shop for unique finds, or simply enjoy the beauty of Falls Park, Camperdown Plaza has something for everyone. So, the next time you find yourself in Greenville, make sure to pay a visit to this enchanting destination and experience the magic of Camperdown Plaza for yourself.